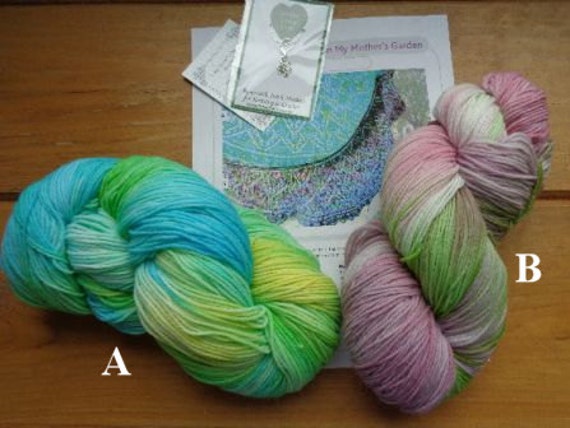 Shawl kits for the In My Mother's Garden shawl now available through Faerieknitz on Etsy. Each kit includes:
your choice of 1 skein fingering-weight yarn in either the Blue Butterfly (A) or Mother's Garden (B) colourways
a coupon for the pattern (Ravelry coupon for the pattern that must be redeemed on Ravelry.com) and
a Celtic stitch marker.
Pattern is also available on Ravelry: In My Mother's Garden.
There will be a KAL in the Impeccable Knits Ravelry group – Official Cast On date is June 12th.